Tibetan Solidarity Alliance
Join the Tibetan Peace struggle by becoming a member of the Tibetan Solidarity Alliance. Let your Blue Book tell the world of your commitment to the peaceful struggle of the Tibetan people. Your Support will contribute to the well being of the Tibetan Community in Exile in its ongoing effort to: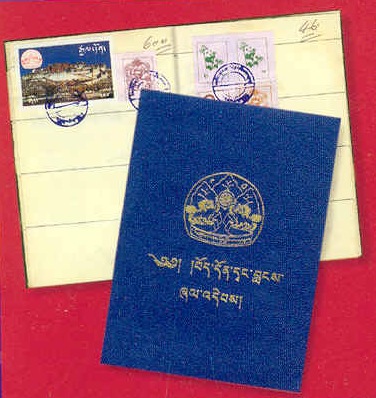 Preserve Tibetan Culture and National Identity
Educate Tibetan Children
Develop and promote democracy
Assist hundreds of thousands of refugees
The Blue Book is a project of Tibetan Government-in-Exile and is administered by Social and Resource Development Fund (SARD) under the Department of Finance, Central Tibetan Administration, Dharamsala, INDIA
The Blue Book is patterned after the Tibetan Freedom Movement's Green Book, which from 1970 has seen Tibetan refugees making voluntary contributions to support the efforts of His Holiness on behalf of the Tibetan nation. All Tibetans contribute donations from their annual income.
By being holder of the Blue Book, you are further strengthening your solidarity with the broad vision of His Holiness the Dalai Lama in his peaceful and non-violent struggle for the freedom of the people of Tibet.
Your generosity will be recorded across time by placing an official stamp in your blue book to the value of your donations.
How do I make a Donation?
The President of the Tibetan Community Office in your State has been authorised to receive donations and issue acknowledgements. Your donation will then be transferred to the Tibet Information Office Canberra for onward transfer.
If you live in the ACT please send your donation directly to the Tibet information Office.
We accept cash, Bank draft or cheques. Please ensure you supply your full name and contact details.