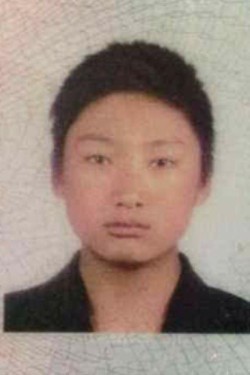 _
DHARAMSHALA:  Kunchok Kyab, a 26-year-old Tibetan burned himself protesting against the repressive policies of China at Bora, Ladang in eastern Tibet's Amdo region. He died on thespot.
He set himself on fire within the premises of Bora monastery at 12:00 pm local time yesterday (22 January), taking the self-immolation toll to 99 since 2009. His body was seized by Chinese authorities and taken to an undisclosed location.
Kunchok Kyab, son of Dorjee and Rinchen Tso, is survived by his wife and an infant child. He hails from Gyalring village in Bora, Ladang.
A heavy security has been deployed at the area following the self-immolation. Scores of monks from Bora monastery has also been detained by Chinese security officials.
Despite the  Central Tibetan Administration's consistent appeal to Tibetans not to resort to drastic actions, over 99 Tibetans have set themselves on fire calling for the return of His Holiness the Dalai Lama to Tibet and freedom for Tibetans.
The Central Tibetan Administration urges the Chinese government to reform its failed policies in Tibet and address the genuine grievances of the Tibetan people.
In view of the current critical situation inside Tibet, the Kashag and the Tibetan Parliament-in-Exile of the Central Tibetan Administration is organising a Tibetan people's solidarity campaign from 30 January -2 February at New Delhi.  (Click here for details)