His Holiness the Dalai Lama has offered his prayers for an early end to the massive flooding in Australia's north-eastern state of Queensland.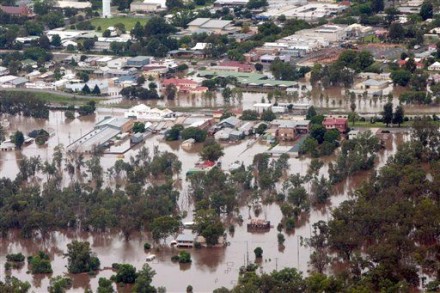 The town of Chinchilla in Queensland, Australia is seen flooded Wednesday, 29 Dec. 2010.
DHARAMSHALA: In his condolence message to Queensland Premier Anna Bligh, His Holiness said: "I was saddened by the unprecedented flood in your state which has brought severe destruction and suffering to the property and general public. But I admire the Australian government's preparedness in tackling the flood disaster in terms of its relief efforts."
"I am praying for no further loss of lives of those affected by the flood, speedy reconstruction of destroyed homes and an early end to the disaster," His Holiness said.
The devastating flood triggered by incessant rainfall around Christmas has inundated thousands of homes, leaving 8 people dead and over 70 missing so far.
The Australian authorities fear for a dramatic rise in death toll as rising waters and continuing heavy rain continues to hamper rescue efforts.
The raging flood waters has started moving towards the state capital Brisbane.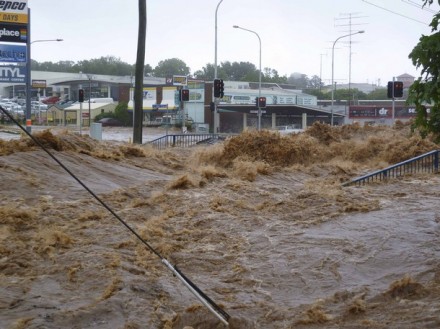 A street is covered by a flash flood in Toowoomba, Queensland 10 January 2011. Residents in
The flooding of such destructive magnitude has never occurred in Queensland in the last many decades.