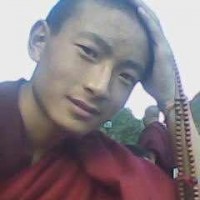 July 17, 2012 4:32 pm
DHARAMSHALA: The Central Tibetan Administration has learnt with deep concern the latest self-immolation and death of an 18-year-old Tibetan monk in Ngaba in northeastern Tibet at around noon today.
Lobsang Lozin, a monk of Gyalrong Tsodun Kirti Monastery in Bharkham, set himself on fire shouting slogans and marched towards town office around 12:00 hrs (local time) today. He died on the spot.
Prayer services and preparations for his funeral to be held today evening are underway.
Lobsang Lozin, son of Jorgye and Tsepopo, was one of the best students in Tsodun Kirti Monastery.
Gyalrong Tsodun Kirti Monastery is located about 85 km from Barkham county.
Fears of confrontation
A large contingent of armed police are moving towards Barkham following the incident. Local Tibetans have blocked a bridge to prevent the police, raising fears of confrontation between the two.
On 30 March this year, two monks from the same monastery, Chime Palden and Tenpa Dhargyal, died of self-immolation.
With today's incident, 44 Tibetans have set themselves on fire in Tibet in protest against the Chinese government since 2009. They have shouted slogans demanding freedom and the return of His Holiness the Dalai Lama to Tibet.