October 1, 2012 12:34 pm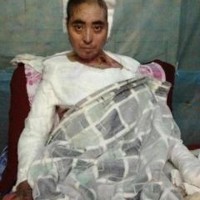 DHARAMSHALA: Yungdrung, a 27-year-old Tibetan man, set himself on fire in Zatoe town of Yushul county last Saturday (29 September).
Dressed in traditional Tibetan clothes, Yungdrung set himself on fire in front of a row of shops in the town, calling for the return of His Holiness the Dalai Lama and Gyalwang Karmapa to Tibet, and described Sikyong Dr Lobsang Sangay as the political leader of Tibet. He also raised slogans asking the Chinese government to stop the exploitation of Tibet's mineral resources and called for Tibetan independence.
Chinese security personnel immediately took him away to an unknown location. He was reported to be severely injured with burns. His current whereabouts and well-being remain unknown.
Yungdrung is a native of Karma Yultso village in Chamdo, Kham. He has been staying at Zatoe town in Yushul county.
Jamyang Palden Dies
Jamyang Palden, a 34-year-old monk of Rongwo monastery in Rebgong, north-eastern Tibet, who self-immolated this March, has succumbed to his injuries.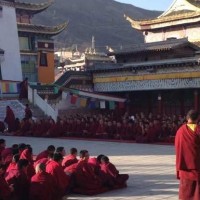 Jamyang, who was grievously injured after he set himself on fire on 14 March, died last Saturday at his monastic quarter where he was being looked after by local Tibetans and monastic colleagues. A special prayer was held at the monastery to mourn his death.