DHARAMSHALA: The Chief Election Commissioner of the Central Tibetan Administration declared Mr Penpa Tsering as the Speaker and Khenpo Sonam Tenphel as the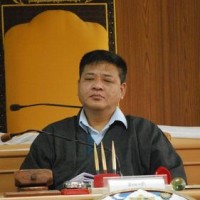 Speaker Penpa Tsering
deputy speaker of the 15th Tibetan Parliament-in-Exile.
Mr Penpa Tsering was elected as the speaker with 22 votes during a secret voting among the members of the Parliament conducted by the Election Commission today.
Lopon Khenpo Sonam Tenphel, a member of Parliament from Nyingma School of Buddhism, was elected as the deputy speaker with 20 votes.
Mr Penpa Tsering was the speaker during the second half the 14th Tibetan Parliament's tenure.
The newly speaker and deputy speaker will be administered the oath of secrecy by the chief justice commissioner at the Kashag Secretariat tomorrow.
Earlier in the day, the newly elected members of the 15th Tibetan Parliament-in-Exile were sworn in at a ceremony held at the Parliament House.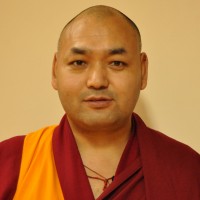 Deputy Speaker Lonpon Khenpo Sonam Tenphel/Photo by Tenzin Gyaltsen/TPiE
The interim speaker, Mr Pema Jungney, administered the oath to 42 MPs.
The election commission of the Central Tibetan Administration will hold polls for the election of 2 MPs from U-Tsang Province (Central Tibet) as 2 candidates except 8 could not secure the mandatory 33 percent of the total votes cast during the final poll held on 20 March.
The Tibetan Parliament consists of 44 members. U-Tsang, Do-tod and Do-med, the three traditional provinces of Tibet, elect ten members each, while the four schools of Tibetan Buddhism and the traditional Bon religion elect two members each. Four members are elected by Tibetans in the West: two from Europe and two from North America.

(Click for full list of members of 15th Tibetan Parliament-in-Exile)