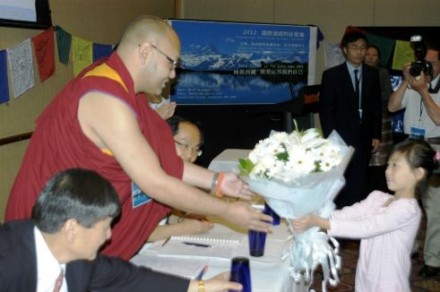 SYDNEY: A two-day International Sino-Tibetan Dialogue Conference was held from 29 to 30 December, 2012 at Bankstown Sports Club, NSW. The conference was organized by Sino-Tibet Study Group, New York and Chinese-Tibetan Friendship Association, Sydney.
About 100 Tibetan and Chinese scholars, human rights activists, media and students from the US, Europe, Taiwan, Hong Kong, New Zealand, Australia and India participated in the conference.
His Holiness the Dalai Lama has send a message to the conference. Khenpo Sonam Tenphel, Deputy Speaker of the Tibetan Parliament in-Exile was the chief guest.
At the end of the conference Sydney Declaration was announced. The Declaration supported the legitimate rights of the Tibetan people for independence and appreciated His Holiness the Dalai Lama's Middle Way Approach to resolve the issue of Tibet.
It blamed the Chinese government for the grim human rights situation in Tibet which led to 95 self-immolations since 2009 and expressed solidarity with the Tibetans fighting for their human rights.
It supported the international communities call upon the Chinese government to allow impartial international fact finding mission to the Tibetan areas where self-immolations have taken place.
It also called on the Chinese government to release all political prisoners including Panchen Lama reconized by His Holiness the Dalai Lama and Liu Xiao Bo.