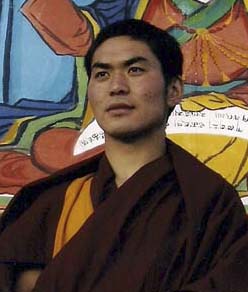 A file photo of Tashi Sangpo/Courtesy:wokar.net
Dharamshala: Around 4,000 Tibetans protested and clashed with Chinese police over the death of a Tibetan monk from Amdo Golog Ragya monastery in Gyulgho township (Ch: Lajong), Machen county, Qinghai, who committed suicide by jumping into nearby Machu river today around 3.30 p.m. (Beijing time), sources from the region said.
The monk has been identified as Tashi Sangpo, aged 25 and is a native of Thongde county in Gartse.
He was amongst those monks who were involved in removing China's flag and in its place hoisting the Tibetan national atop the main prayer hall of the monastery on 10 March 2009. After the incident, the security forces have maintained strict patrol and completely locked down the monastery.
Tashi Sangpo tried to evade arrest by Chinese police today after they claimed to have found a Tibetan national flag and suspicious documents from his room. He jumped into Machu river which is located near the monastery.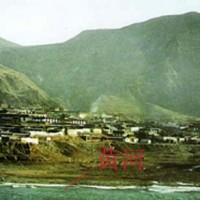 A view of Machu river flowing near Ragya monastery
The body of Tashi Sangpo is not yet found.
Sources said the situation in the region is very tense.
The protesters carrying banned Tibetan national flag and banners, shouted slogans such as "Independence for Tibet" and "Long Live His Holiness the Dalai Lama."