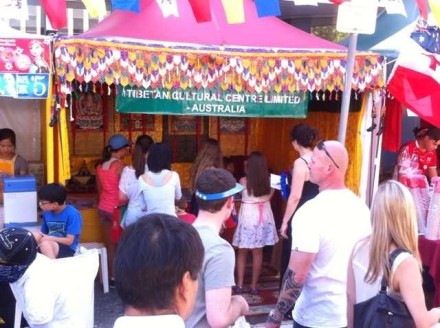 CANBERRA: The Office of Tibet and the Tibetan community in Australia showcased Tibet's rich cultural heritage at the National Multicultural Festival held in Canberra from 7-9 February. The Tibetans won the top spot for best cultural exhibit during the festival in 2011.
The annual event, which attracted over two lakh visitors this year, served as an important platform for different communities in Australia to showcase their culture, art and cuisines.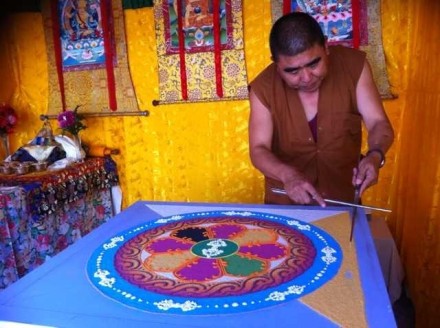 Tibet's unique religious artefacts and a huge scroll painting were put on display for the visitors. Presentation of intricate sand mandala preparation by venerable Thubten Khedup became one the attractions of the Tibetan exhibit and was well appreciated by a stream of visitors. The Office of Tibet put on display books by His Holiness the Dalai Lama and information kits on Tibet, including websites and newsletters, on the issue of Tibet.  The Tibetan community in Canberra presented folk songs and dances and cuisines of Tibet. "Through these exhibits, we were able to introduce to the public about Tibet's rich and unique culture and religion," Ms. Dadon, an official at the Office of Tibet, told Tibet.Net.