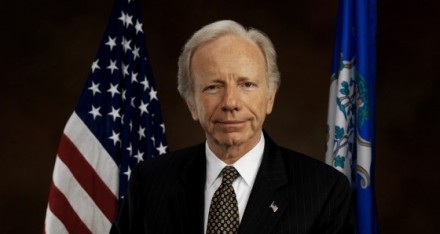 Senator Joseph Lieberman/File photo
Dharamshala: A senior Senator of the United States of America has sent warm greetings to Tibetans both those living in Tibet and in those in exile as they are poised to celebrate the historic occasion of the inauguration of democratically-elected Kalon Tripa, Dr Lobsang Sangay, on 8 August 2011.
In a statement, Senator Joseph Lieberman of Connecticut said: "I am pleased to extend my deepest congratulations to Dr. Lobsang Sangay on the occasion of his inauguration as the democratically-elected Kalon Tripa. The United States has a natural bond with and affinity for fellow democracies, and so the progress of Tibetan democracy–of which today marks an important milestone–brings our two peoples closer together."
"Guided by the Kalon Tripa's political leadership and the spiritual wisdom and leadership of His Holiness the Dalai Lama, I am confident that the Central Tibetan Administration will continue to thrive in the years ahead. I offer warm wishes to the people of Tibet–both those living in Tibet and those in exile–as you celebrate this historic event."
Kalon Tripa-designate Dr Lobsang Sangay will take the oath of office and secrecy before the Chief Justice Commissioner of the Central Tibetan Administration at the swearing-in ceremony at Tsuglagkhang, the main temple in Dharamsala, on 8 August.
His Holiness the Dalai Lama will be giving a short address along with other speakers on the occasion. The event will be webcast live on www.dalailama.com.