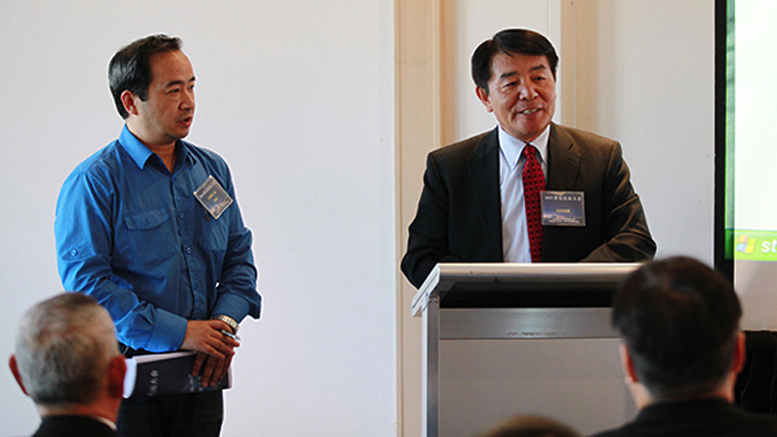 SYDNEY: Mr Lhakpa Tshoko, Representative of His Holiness the Dalai Lama in Australia, spoke at the opening ceremony of a conference titled "2015: China's Democratization Process and the Evolving Relationships between the Mainland, Taiwan and Hong Kong" in Sydney, Australia on 28 March.
His Holiness the Dalai Lama has sent a special message in Chinese for the three-day international Conference organised by the China Transform Study Institute based in Australia and other overseas Chinese organizations including the China Alliance for Democracy and Federation for a Democratic China. The Conference was attended by many Chinese scholars, activists and leaders of many Chinese NGOs from around the world to discuss topics such as the current political situation in China and the challenges confronting democratic movements.
In his address Mr. Tshoko said, "China is now considered to be the largest economic power in the world and therefore the world will closely watch China's every step on the domestic and international stage".
"The Communist Government of China cannot continue to control its citizens through force and fear. The people of China are intelligent, educated and hardworking and they will not continue to accept the current situation. They can judge right from wrong."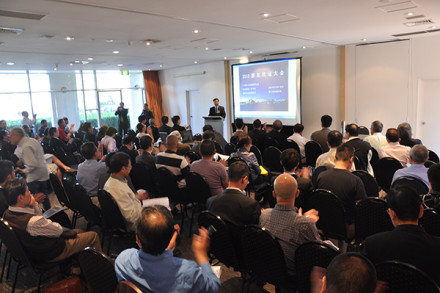 He spoke of the continued suffering of the Tibetan people under Chinese occupation, lack of basic human rights; and how the Tibetan people are under constant surveillance and must watch their speech and actions for fear of being persecuted and imprisoned unjustly and without any fair trials.
Mr. Tshoko added that the Middle Way Approach, first envisioned by His Holiness the Dalai Lama to resolve the issue of Tibet is a win-win proposition for both Tibetans and Chinese and it could contribute significantly to a peaceful transformation of China into a democratic State.
He commended the organisers for holding an open and frank discussion and wished them a successful and meaningful conference.
– Report filed by Office of Tibet, Australia –