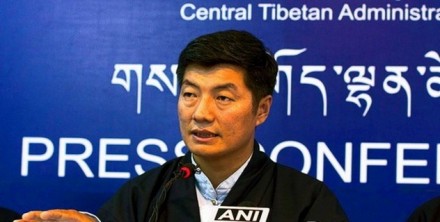 In his March 10, 2012 statement, Sikyong Dr. Lobsang Sangay called on all Tibetans and friends to make 2012 a Tibet Lobby Year. This call has been a success as we have seen Tibet resolutions in parliaments and congress in EU, France, Italy and the United States; and supportive statements by parliamentarians in Australia, Brazil, Canada, European Union, France, Germany, Italy, India, Japan, South Africa, the United States and others.
We express deep appreciation to the United Nations and various governments and parliaments for their attention to the deteriorating situation in Tibet, and welcome the recent statements of Ms. Navi Pillay, the UN High Commissioner on Human Rights, and Mr. Gary Locke, the U.S. Ambassador to China. We also thank organizations like Amnesty International, Reporters Without Borders, Human Rights Watch, U.S. Congressional Executive Commission on China, etc. for their reporting on Tibet.
Let us build on the successful lobbying efforts of 2012 by launching a Solidarity with Tibet Campaign in 2013.
Despite our repeated appeals to refrain from drastic actions, the wave of self-immolations continues in Tibet with over 92 Tibetans having set themselves on fire to date – 79 in 2012 including 28 in November alone. The Chinese government has responded with more repressive measures. The Central Tibetan Administration maintains its steadfast efforts to make the current situation in Tibet known to the global community including community/political leaders, opinion makers, friends in the media, and people who believe in justice.
In keeping with this effort, a new video on self-immolation, a microsite, and Facebook page are being launched today to mobilize the international community which must not remain an idle bystander. Governments, international bodies, human rights organizations and individuals can make a difference by intensifying their efforts to raise public awareness about the dire situation in Tibet and urge the Chinese government to resolve the issue of Tibet through dialogue.  The self-immolators have been calling for the return of His Holiness the Dalai Lama to Tibet and restoration of freedom for Tibetans.
We appeal to friends and members of the international community to consider taking following actions:
· Share the link to the microsite (www.solidaritywithtibet.org) and Facebook page (www.facebook.com/SolidarityWithTibet) with your circle of friends;
· Share the link to the video on self-immolations and help us make it go viral; (http://www.youtube.com/watch?v=hyjFBg8mwiU)
· Sign-up on ThunderClap to share a synchronized message (at www.solidaritywithtibet.org) so that on December 10 (Human Rights Day) as many people as possible will be made aware of the current situation in Tibet through the Solidarity with Tibet Campaign.
5 December 2012
Media contacts: Mr Tashi Phuntsok, Spokesman, DIIR, +91 98165 39103
Mr Lobsang Choedak, Press Officer, +91 98822 32476