DHARAMSHALA: The State Department says the US ambassador to China last month visited Ngaba in north-eastern Tibet where most of the self-immolations by Tibetans in protest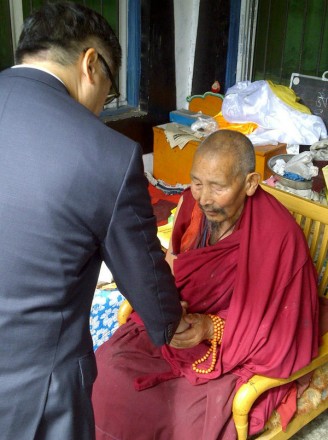 against the Chinese government's repressive policies have taken place.
Ambassador Gary Locke met with government officials and residents during a stop in Ngaba county in September.
Ambassador Locke visited villages and monasteries to learn more about how ethnic Tibetan people live and work and to have a chance to talk to them, Department Spokesperson Victoria Nuland said during a daily press briefing in Washington on Tuesday.
When asked about whether Ambassador Locke plans to share his experience of his visit with the congressional leaders or the Tibetan communities in the United States, Ms Nuland said: "Well, whenever we have members of Congress visiting China, they always are briefed by Ambassador Locke. The various human rights issues in Tibet always come up, and he shares his impression and they talk together about how to raise these issues with the Chinese Government. He's not shy about that. If the Congress is interested in his trip, I'm sure that he will address any questions that they have."
Ms Nuland further said: "We have grave concerns about self-immolations in Tibet and about the underlying grievances that the Tibetan people have. We have consistently urged dialogue between the Chinese Government and the Tibetan people with regard to those grievances."
55 Tibetans have set themselves on fire since February 2009, out which 45 died. All the self-immolators have shouted slogans demanding freedom for Tibetans and the return of His Holiness the Dalai Lama to Tibet.