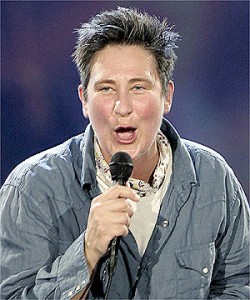 Canadian singer k.d. lang has joined pro-Tibet protests at the Olympic torch relay in Canberra.
What we are seeing now in Tibet is just the tip of the iceberg. I do not think my generation really even knows the extent of what has happened to the Tibetan people. It is like a Band-Aid that has been ripped off to reveal that the wound is still raw.
It is unfortunate the Olympic Games are being impacted by this situation, but it presents a rare opportunity to bring focus to the heart-breaking situation of the Tibetan and Chinese people who have suffered serious human rights abuses. Oppression should be stopped.
Authorities have taken Tibetans and Chinese citizens from their monasteries and homes and held them in locations without the knowledge of their families. These authorities should be held accountable.
stuff.co.nz | Link